From versatile formats and product applications to positive health advantages and a universally admired flavor, blueberries bring both appeal to products and recognition to brands.
Last year, editorial articles in the following well-recognized publications explored the admiration for and adaptability of blueberries in food manufacturing across priority product categories in key markets like the U.S., U.K. and Asia.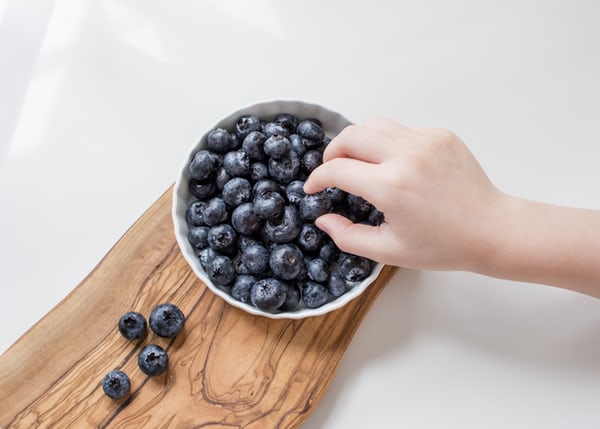 FoodNavigator-Asia, syndicated in BakeryandSnacks, explored the growth of products featuring blueberries in East Asia, with 357 new products being introduced from January to June of 2020 alone. The piece investigated unique blueberries applications in Asia and the growth that has occurred in this market over the last 10 years.
Innovation with blueberry products is further studied by Food Processing in their piece on "Fruit Snacks: Health Appeal Stronger Now More Than Ever." As consumers looked to better support their immune systems due to the rise in COVID-19, an uptick in products containing health supporting ingredients like blueberries followed. But interest in incorporating blueberries into snack products, like snack mixes and bars, did not begin then. In fact, from 2017 to 2019 there was a 22 percent increase in blueberry snacks worldwide.
So, it should come as no surprise that the increased demand for blueberries in products demonstrated by consumers has contributed to demand by food manufacturers, which Prepared Foods took a look at in their feature, "U.S. Highbush Blueberry Council: Blueberries on Top." This demand, coupled with the shift toward functional ingredients, as highlighted in Snack Food & Wholesale Bakery, fortifies blueberries as a key ingredient to watch out for in food manufacturing.
For in-depth insight into the increasing use of blueberries in food manufacturing and an analysis of the top product categories for blueberries, review USHBC's Global Opportunity Executive Summary.